Grenzenlose
Kommunikation.
SERVICES
You are organizing an international event with a language barrier to overcome? Just let me know the key data. Here you can see what I need to know. I set up your interpreting arrangement, tailored to your needs so that all your requirements are met (including the technical equipment if needed). Any data will be treated confidentially, of course. In the run-up to your event and with the help of the materials provided by you, the interpreters will prepare themselves thoroughly for the content you are going to address.
We make sure your event's participants will understand each other as if they all spoke the same language!
Check out my full service offer below: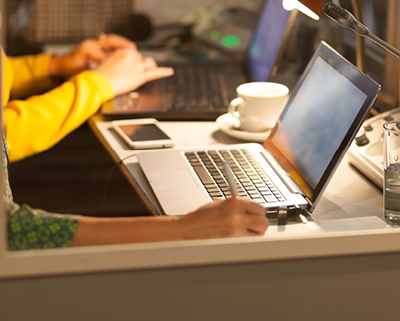 Simultaneous interpreting
It's the most common and most elegant form of interpreting. In the venue room, a soundproof booth is installed where at least two interpreters work in turns. They listen to the original language via headphones and speak the translation instantly into a microphone. The photo on the left shows a typical view of the inside of such a booth. The audience can follow everything that is said in their preferred language via receivers with headphones. Neither the listeners nor the interpreters get distracted by ambient noise. The event's schedule will not be effected by the interpretation.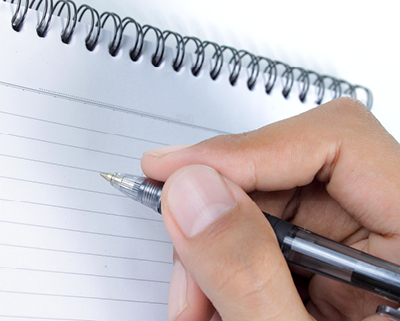 Consecutive interpreting
The "classical" form of interpreting may look like this: The interpreter is standing next to the speaker. The speaker begins and pauses after a few paragraphs. Now the interpreter repeats in another language what has just been said, based on the notes he or she took. During this time the speaker is waiting. This type of interpreting increases (in fact, almost doubles) the event's duration. What's more, listeners who understand both languages may get bored during the interpretation. For this reason consecutive interpreting is only recommended for rather short occasions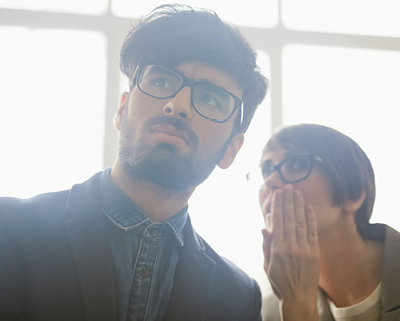 Chuchotage or whisper interpreting
This is a specific form of simultaneous interpreting. The interpreter is seated behind a maximum of two persons for whom he or she translates the event in a low voice. Disadvantage of this method: This type of interpreting comes with a certain level of ambient noise which is strenuous for the interpreters as well as the listeners. Therefore, the technique should only be used for shorter periods of time. Advantage: Saves costs since technical equipment is not necessary.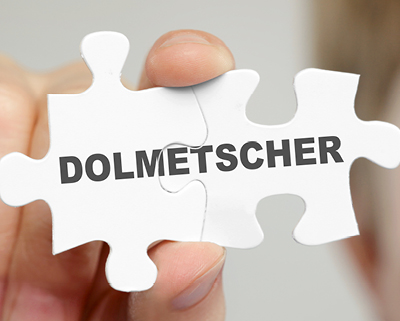 Teams of interpreters
Personally, I mainly cover the language combination English <> German. If you require other languages or more interpreters with my language combination (which will apply in most cases) I source colleagues from my network and set up a team that matches your requirements. In this process, I will chose people with expert knowledge and/or experience in your specific field of activity. Of course, only qualified professional linguists will be admitted.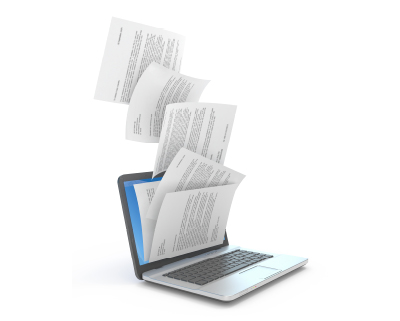 Written translations
In the run-up to and in the wake of your event as well as in day-to-day business you may have written documents that need translating. Feel free to entrust me with those as well. All translations are of the utmost quality standard, done by experienced and qualified translators. All written translations will be done exclusively by highly qualified native speakers. All data will be treated with absolute confidentiality.
DID YOU KNOW …
… why interpreters generally work in teams consisting of at least two people?
The simultaneous transfer of content from one language to another requires the highest possible concentration, and can be maintained at top quality only for a period of around 20 minutes. This is due to the biological properties of the human brain. For this reason interpreters take turns in their work.